Holiday property - Rovershut - Familiehuis 2
This spacious and bright 8-person semi-detatched family house is ideally located in a unique, beautiful open space in the middle of the forests of Texel. From the private garden - with playing field - you walk directly into the adjacent forest. Dunes and beach are within walking distance. Supermarkets, nice shops, swimming pool and cozy restaurants can be found on average 3 kilometers away in for example De Koog or Den Burg.

Layout:
The house has a cozy, light living room with an open kitchen. It is furnished with a comfortable seating area with smart TV and large dining table. An open play or rest corner has been created adjacent to the living room. You can enjoy music through the Harman / Kardon sound system. The open kitchen is equipped with an induction hob, dishwasher, combi oven, Nespresso machine, kettle and a large fridge. The patio doors offer lots of light and direct access to the garden with unobstructed views and a large south-facing terrace. The terrace is equipped with a spacious dining table and lounge set with a parasol. Children can play freely in the enclosed garden and on the playground with swings, trampoline and football goals. There is also a playroom on the second floor.
On the ground floor there is 1 bedroom with two single box-spring beds, a TV and a private bathroom with a shower and sink. This bedroom and bathroom is accessible for the disabled. On the first floor there are 3 bedrooms, each with two 1-person box-spring beds. Also here 1 bedroom with TV and a connected bathroom with shower, sink and toilet. There are a total of 3 bathrooms and 3 toilets, 2 of which are separate.

Extras:
Free WIFI. Parking with charging station. The beds are already made for you upon arrival.

Are you curious about our family home, then check our web-site for more information and prices. We wish you a warm welcome
For more information go to our website www.rovershut.nl/de-rovershut/1-8-personen
Facilities
Baby Cot

Bad

Bicycles storage

Boat dock

CD Player

Central heating

Children's Chair

Clothes dryer

Contactless stay

Dishwasher

DVD Player

Freezer

Microwave

Parking provided

Pets allowed

Radio

Refrigerator

Separate toilet

Shower

Television

Terrace with garden furniture

Washing Machine

Wheelchair accessible

WiFi
Information neighborhood
Bicycles rental
Covered swimming pool
Dunes and beach
Entertainment opportunities
Fishing features
Forest
Internet opportunities
Playing facilities
Restaurant
Rural Area
Sports facilities
Supermarket near
Water sport possibilities
Price from
to
€ 1020.00
€ 2200.00
Availability & Prices
Select the start date and end date in the calendar
Free
On request
Occupied
Changeover
January 2023
| mo | tu | we | th | fr | sa | su |
| --- | --- | --- | --- | --- | --- | --- |
| | | | | | | 1 |
| 2 | 3 | 4 | 5 | 6 | 7 | 8 |
| 9 | 10 | 11 | 12 | 13 | 14 | 15 |
| 16 | 17 | 18 | 19 | 20 | 21 | 22 |
| 23 | 24 | 25 | 26 | 27 | 28 | 29 |
| 30 | 31 | | | | | |
February 2023
mo
tu
we
th
fr
sa
su
1
2
3
4
5
6
7
8
9
10
11
12
13
14
15
16
17
18
19
20
21
22
23
24
25
26
27
28
March 2023
mo
tu
we
th
fr
sa
su
1
2
3
4
5
6
7
8
9
10
11
12
13
14
15
16
17
18
19
20
21
22
23
24
25
26
27
28
29
30
31
April 2023
mo
tu
we
th
fr
sa
su
1
2
3
4
5
6
7
8
9
10
11
12
13
14
15
16
17
18
19
20
21
22
23
24
25
26
27
28
29
30
May 2023
mo
tu
we
th
fr
sa
su
1
2
3
4
5
6
7
8
9
10
11
12
13
14
15
16
17
18
19
20
21
22
23
24
25
26
27
28
29
30
31
June 2023
mo
tu
we
th
fr
sa
su
1
2
3
4
5
6
7
8
9
10
11
12
13
14
15
16
17
18
19
20
21
22
23
24
25
26
27
28
29
30
July 2023
| mo | tu | we | th | fr | sa | su |
| --- | --- | --- | --- | --- | --- | --- |
| | | | | | 1 | 2 |
| 3 | 4 | 5 | 6 | 7 | 8 | 9 |
| 10 | 11 | 12 | 13 | 14 | 15 | 16 |
| 17 | 18 | 19 | 20 | 21 | 22 | 23 |
| 24 | 25 | 26 | 27 | 28 | 29 | 30 |
| 31 | | | | | | |
August 2023
mo
tu
we
th
fr
sa
su
1
2
3
4
5
6
7
8
9
10
11
12
13
14
15
16
17
18
19
20
21
22
23
24
25
26
27
28
29
30
31
September 2023
mo
tu
we
th
fr
sa
su
1
2
3
4
5
6
7
8
9
10
11
12
13
14
15
16
17
18
19
20
21
22
23
24
25
26
27
28
29
30
October 2023
| mo | tu | we | th | fr | sa | su |
| --- | --- | --- | --- | --- | --- | --- |
| | | | | | | 1 |
| 2 | 3 | 4 | 5 | 6 | 7 | 8 |
| 9 | 10 | 11 | 12 | 13 | 14 | 15 |
| 16 | 17 | 18 | 19 | 20 | 21 | 22 |
| 23 | 24 | 25 | 26 | 27 | 28 | 29 |
| 30 | 31 | | | | | |
November 2023
mo
tu
we
th
fr
sa
su
1
2
3
4
5
6
7
8
9
10
11
12
13
14
15
16
17
18
19
20
21
22
23
24
25
26
27
28
29
30
December 2023
mo
tu
we
th
fr
sa
su
1
2
3
4
5
6
7
8
9
10
11
12
13
14
15
16
17
18
19
20
21
22
23
24
25
26
27
28
29
30
31
January 2024
mo
tu
we
th
fr
sa
su
1
2
3
4
5
6
7
8
9
10
11
12
13
14
15
16
17
18
19
20
21
22
23
24
25
26
27
28
29
30
31
February 2024
mo
tu
we
th
fr
sa
su
1
2
3
4
5
6
7
8
9
10
11
12
13
14
15
16
17
18
19
20
21
22
23
24
25
26
27
28
29
Previous
Next
Our guestbook
Leave a review in our guestbook!
Go to step 2Post review
Is this not quite what you were looking for? Other visitors that were interested in Rovershut - Familiehuis 2 also viewed:
Owner
Imre Kienjet
Member since 18 March 2020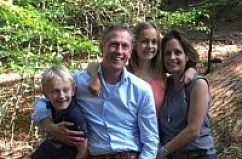 Als echte Waddenliefhebbers hadden wij de droom van een fijn familiehuis op Texel. Een mooie plek in de bossen nabij de zee, het strand en de duinen. Een plek waar gezinnen en families samen kunnen genieten van het heerlijke eiland.

De Rovershut is deze plek en het is een ultieme uitvalsbasis om het mooie eiland te ontdekken.

U bent van harte welkom en wensen u een heel fijn verblijf toe.

Vriendelijke groet,

Familie Kienjet
---
Speaks:




Quotation / Reservation
1. Select the start date of your holiday on the calendar.
2. Select the ending date of your holiday on the calendar.
3. Ask your question.