Holiday property - Vlakke Strand
'Vlakke Strand'' is one of the first holiday homes on Terschelling.

This detached 1930s holiday home is located 100m from the sea and in the middle of the golden dunes of the village of Midsland aan Zee. The area is characterized by the tranquility within a UNESCO World Heritage Wadden area. In addition, there is the possibility for sporting activities such as horse riding, cycling, blow karting, surfing and many other options for kids.

Vlakke Strand has an indoor fireplace and central heating
Guest house
Holiday property
Max. 7 guests
4 bedrooms
No weekend rentals
Address: Herenweg 307
Facilities
Baby Cot

Bicycles storage

Central heating

Contactless stay

Dishwasher

DVD Player

Freezer

Microwave

Open fireplace

Parking provided

Pets allowed

Radio

Refrigerator

Shower

Television

Terrace with garden furniture

Washing Machine

Wheelchair accessible

WiFi
Information neighborhood
Bar
Bicycles rental
Dunes and beach
Entertainment opportunities
Fishing features
Forest
Internet opportunities
Manege
Playing facilities
Restaurant
Rural Area
Sauna
Self-service laundry
Situated in the village
Solarium
Sports facilities
Tennis Courts
Water sport possibilities
Price from
to
€ 900.00
€ 1400.00
Availability & Prices
Free
On request
Occupied
Changeover
September 2022
mo
tu
we
th
fr
sa
su
1
2
3
4
5
6
7
8
9
10
11
12
13
14
15
16
17
18
19
20
21
22
23
24
25
26
27
28
29
30
October 2022
| mo | tu | we | th | fr | sa | su |
| --- | --- | --- | --- | --- | --- | --- |
| | | | | | 1 | 2 |
| 3 | 4 | 5 | 6 | 7 | 8 | 9 |
| 10 | 11 | 12 | 13 | 14 | 15 | 16 |
| 17 | 18 | 19 | 20 | 21 | 22 | 23 |
| 24 | 25 | 26 | 27 | 28 | 29 | 30 |
| 31 | | | | | | |
November 2022
mo
tu
we
th
fr
sa
su
1
2
3
4
5
6
7
8
9
10
11
12
13
14
15
16
17
18
19
20
21
22
23
24
25
26
27
28
29
30
December 2022
mo
tu
we
th
fr
sa
su
1
2
3
4
5
6
7
8
9
10
11
12
13
14
15
16
17
18
19
20
21
22
23
24
25
26
27
28
29
30
31
January 2023
| mo | tu | we | th | fr | sa | su |
| --- | --- | --- | --- | --- | --- | --- |
| | | | | | | 1 |
| 2 | 3 | 4 | 5 | 6 | 7 | 8 |
| 9 | 10 | 11 | 12 | 13 | 14 | 15 |
| 16 | 17 | 18 | 19 | 20 | 21 | 22 |
| 23 | 24 | 25 | 26 | 27 | 28 | 29 |
| 30 | 31 | | | | | |
February 2023
mo
tu
we
th
fr
sa
su
1
2
3
4
5
6
7
8
9
10
11
12
13
14
15
16
17
18
19
20
21
22
23
24
25
26
27
28
March 2023
mo
tu
we
th
fr
sa
su
1
2
3
4
5
6
7
8
9
10
11
12
13
14
15
16
17
18
19
20
21
22
23
24
25
26
27
28
29
30
31
April 2023
mo
tu
we
th
fr
sa
su
1
2
3
4
5
6
7
8
9
10
11
12
13
14
15
16
17
18
19
20
21
22
23
24
25
26
27
28
29
30
May 2023
mo
tu
we
th
fr
sa
su
1
2
3
4
5
6
7
8
9
10
11
12
13
14
15
16
17
18
19
20
21
22
23
24
25
26
27
28
29
30
31
June 2023
mo
tu
we
th
fr
sa
su
1
2
3
4
5
6
7
8
9
10
11
12
13
14
15
16
17
18
19
20
21
22
23
24
25
26
27
28
29
30
July 2023
| mo | tu | we | th | fr | sa | su |
| --- | --- | --- | --- | --- | --- | --- |
| | | | | | 1 | 2 |
| 3 | 4 | 5 | 6 | 7 | 8 | 9 |
| 10 | 11 | 12 | 13 | 14 | 15 | 16 |
| 17 | 18 | 19 | 20 | 21 | 22 | 23 |
| 24 | 25 | 26 | 27 | 28 | 29 | 30 |
| 31 | | | | | | |
August 2023
mo
tu
we
th
fr
sa
su
1
2
3
4
5
6
7
8
9
10
11
12
13
14
15
16
17
18
19
20
21
22
23
24
25
26
27
28
29
30
31
September 2023
mo
tu
we
th
fr
sa
su
1
2
3
4
5
6
7
8
9
10
11
12
13
14
15
16
17
18
19
20
21
22
23
24
25
26
27
28
29
30
October 2023
| mo | tu | we | th | fr | sa | su |
| --- | --- | --- | --- | --- | --- | --- |
| | | | | | | 1 |
| 2 | 3 | 4 | 5 | 6 | 7 | 8 |
| 9 | 10 | 11 | 12 | 13 | 14 | 15 |
| 16 | 17 | 18 | 19 | 20 | 21 | 22 |
| 23 | 24 | 25 | 26 | 27 | 28 | 29 |
| 30 | 31 | | | | | |
Previous
Next
Rental rates
Periode
Minimum price
Weekly
Midweek
Weekend
1 Sep 2022 - 1 Nov 2022


Changeover days: alle dagen

€ 880.00


for 7 nights

€ 1080.00


for 7 nights

€ 880.00


for 7 nights

1 Nov 2022 - 20 Mar 2023


Changeover days: alle dagen

€ 680.00


for 7 nights

€ 880.00


for 7 nights

€ 680.00


for 7 nights

21 Mar 2023 - 15 May 2023


5 nights minimum stay




Changeover days: alle dagen

€ 1080.00


for 7 nights

€ 1280.00


for 7 nights

€ 1080.00


for 7 nights

16 May 2023 - 11 Sep 2023


5 nights minimum stay




Changeover days: alle dagen

€ 1180.00


for 7 nights

€ 1380.00


for 7 nights

€ 1180.00


for 7 nights

12 Sep 2023 - 31 Oct 2023


5 nights minimum stay




Changeover days: alle dagen

€ 880.00


for 7 nights

€ 1080.00


for 7 nights

€ 880.00


for 7 nights
Additional costs
: € 0.00 Per week
Included in price

Our guestbook
Leave a review in our guestbook!
Go to step 2Post review
Is this not quite what you were looking for? Other visitors that were interested in Vlakke Strand also viewed:
Owner
Stan
Member since 3 May 2022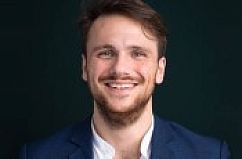 Al meer dan 30 jaar kom ik op Terschelling in het dorpje Midsland aan Zee. Vlakke Strand is familiehuis maar delen graag onze ruimte en liefde voor het eiland. Het zal nooit wennen om vanuit het drukke stadsleven de boot te pakken naar de oase van rust en natuurschoon.
---
Speaks:



Quotation / Reservation
From€ 680.00per midweek