3 properties found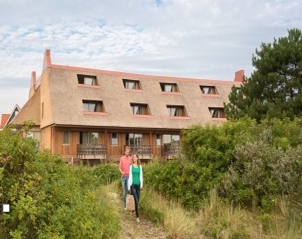 Meer info
A
Landal - Vlieduyn
Vlieland
Landal - Vlieduyn: Het nieuwe vakantiepark Landal Vlieduyn ligt op het Nederlandse Waddeneiland Vlieland. Het is een vakantiepark direct in de duinen, op slechts enkele meters van de Noordzeekust. De luxe vakantieappartementen voor twee personen zijn bijzonder geschikt voor koppels en actieve senioren. Landal Vlieduyn is ideaal voor een ontspannen vakantie aan zee en buitenactiviteiten zoals wandelen of fietsen. Maak rondleidingen, maak een ontspannen wandeling langs het strand en bezoek de nabijgelegen bezienswaardigheden. Natuurlijk kunt u ook gewoon ontspannen in de zon of zwemmen in de zee. Als u op zoek bent naar een vakantieappartement aan de Nederlandse Noordzee in de Waddenzee, zult u de nieuwe Landal Vlieduyn waarderen. Het complex waarin de vakantiewoningen zich bevinden is uitgerust met een lift en biedt veel comfort. Naast moderne en hoogwaardige apparatuur is ook gratis WLAN een onderdeel van uw accommodatie. De bedden worden bij aankomst schoon opgemaakt, zodat u zich er zelf geen zorgen over hoeft te maken.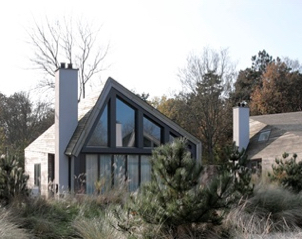 Meer info
B
Dutchen - Park Duynzoom
Texel - De Koog
Dutchen - Park Duynzoom: Op Dutchen Villapark Duynzoom vindt u luxe vakantievilla's voor maximaal 8 personen. De vakantiehuizen zijn pas in 2012 gebouwd en bieden alles wat u nodig heeft voor een luxe vakantie. Naast een volledig glazen gevel en vele luxe elementen, hebben ze allemaal een sauna, soms zelfs een Jaccuzi in de tuin. Stuk voor stuk fantastische vrijstaande vakantiehuizen met veel luxe, waar u en uw familie of vrienden kunnen genieten van al het moois dat Texel te bieden heeft. Veel plezier bij het ontspannen en wandelen. Of geniet van een lekker aperitief bij de open haard in Dutchen Villapark Duynzoom. Niet alleen is er op Texel een breed scala aan vakantiehuizen, het eiland biedt ook veel recreatiemogelijkheden. Het strand van De Koog ligt op slechts 1 km afstand van uw accommodatie.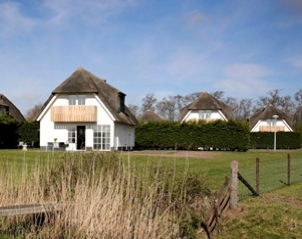 Meer info
C
Dutchen - Waddenduyn
Texel - Den Burg
Dutchen – Waddenduyn: Vakantiepark Dutchen Waddenduyn ligt op een prachtige plek op Texal. Het populaire park in Nederland heeft de afgelopen jaren een grote populariteit opgebouwd vanwege de diverse vrijetijds- en excursieactiviteiten. Met zijn ligging in Texel biedt Dutchen Waddenduyn een breed scala aan vrijetijdsactiviteiten die perfect zijn voor alle leeftijden en alle weersomstandigheden. Het vakantiepark wordt gerund door het Nederlandse bedrijf. De 9 luxe vakantiehuizen met rieten daken beschikken over een stoomcabine en whirlpool. Alle huizen hebben een ruime tuin met veel privacy en een mooi uitzicht. Het dorpje Den Burg beschikt over alles wat je nodig hebt tijdens je vakantie in je vakantiehuis.
1-3 van de 3 resultaten
Search when I move the map