Bungalow - Golfslag (nr 181 vakantiepark de KRIM)
Beautiful detached 6 person bungalow with a view over the golf course and dunes (green fee discount). 3 bedrooms, 2 bathrooms, living room with fireplace, tv and radio combination cd, dvd, internet connection, modern kitchen with dishwasher and combi microwave grill, nice garden with 2 terraces with garden furniture.the bungalow park offers an indoor and outdoor pool, tennis, restaurants, children's paradise and many other facilities.
the rates per week are the following

rates 2022
3 June- 8 July 895 per week
8 July- 26 August 1445 per week
26 August - 9 Sept. 1250 per week
9 September - 14 Oct 895 per week

No reservation charges!
Rates include all cleaning costs and bedlinnen
Washing machine is included.
tourist tax excluded. (2,25 per person per night)
Guest house
Bungalow
Max. 6 guests
3 bedrooms
No weekend rentals
Address: Roggeslootweg
Camping/park: De Krim
Facilities
Bad

Bicycles storage

CD Player

Central heating

Dishwasher

DVD Player

Freezer

Microwave

Open fireplace

Parking provided

Radio

Refrigerator

Separate toilet

Shower

Swimming Pool

Television

Terrace with garden furniture

Washing Machine

WiFi
Information neighborhood
Bar
Bicycles rental
Covered swimming pool
Dunes and beach
Entertainment opportunities
Fishing features
Forest
Golf course
Internet opportunities
Manege
Open-air swimming pool
Playing facilities
Restaurant
Rural Area
Sauna
Self-service laundry
Solarium
Sports facilities
Supermarket near
Tennis Courts
Water sport possibilities
Price from
to
€ 895.00
€ 1445.00
Availability & Prices
Free
On request
Occupied
Changeover
December 2022
mo
tu
we
th
fr
sa
su
1
2
3
4
5
6
7
8
9
10
11
12
13
14
15
16
17
18
19
20
21
22
23
24
25
26
27
28
29
30
31
January 2023
| mo | tu | we | th | fr | sa | su |
| --- | --- | --- | --- | --- | --- | --- |
| | | | | | | 1 |
| 2 | 3 | 4 | 5 | 6 | 7 | 8 |
| 9 | 10 | 11 | 12 | 13 | 14 | 15 |
| 16 | 17 | 18 | 19 | 20 | 21 | 22 |
| 23 | 24 | 25 | 26 | 27 | 28 | 29 |
| 30 | 31 | | | | | |
February 2023
mo
tu
we
th
fr
sa
su
1
2
3
4
5
6
7
8
9
10
11
12
13
14
15
16
17
18
19
20
21
22
23
24
25
26
27
28
March 2023
mo
tu
we
th
fr
sa
su
1
2
3
4
5
6
7
8
9
10
11
12
13
14
15
16
17
18
19
20
21
22
23
24
25
26
27
28
29
30
31
April 2023
mo
tu
we
th
fr
sa
su
1
2
3
4
5
6
7
8
9
10
11
12
13
14
15
16
17
18
19
20
21
22
23
24
25
26
27
28
29
30
May 2023
mo
tu
we
th
fr
sa
su
1
2
3
4
5
6
7
8
9
10
11
12
13
14
15
16
17
18
19
20
21
22
23
24
25
26
27
28
29
30
31
June 2023
mo
tu
we
th
fr
sa
su
1
2
3
4
5
6
7
8
9
10
11
12
13
14
15
16
17
18
19
20
21
22
23
24
25
26
27
28
29
30
July 2023
| mo | tu | we | th | fr | sa | su |
| --- | --- | --- | --- | --- | --- | --- |
| | | | | | 1 | 2 |
| 3 | 4 | 5 | 6 | 7 | 8 | 9 |
| 10 | 11 | 12 | 13 | 14 | 15 | 16 |
| 17 | 18 | 19 | 20 | 21 | 22 | 23 |
| 24 | 25 | 26 | 27 | 28 | 29 | 30 |
| 31 | | | | | | |
August 2023
mo
tu
we
th
fr
sa
su
1
2
3
4
5
6
7
8
9
10
11
12
13
14
15
16
17
18
19
20
21
22
23
24
25
26
27
28
29
30
31
September 2023
mo
tu
we
th
fr
sa
su
1
2
3
4
5
6
7
8
9
10
11
12
13
14
15
16
17
18
19
20
21
22
23
24
25
26
27
28
29
30
October 2023
| mo | tu | we | th | fr | sa | su |
| --- | --- | --- | --- | --- | --- | --- |
| | | | | | | 1 |
| 2 | 3 | 4 | 5 | 6 | 7 | 8 |
| 9 | 10 | 11 | 12 | 13 | 14 | 15 |
| 16 | 17 | 18 | 19 | 20 | 21 | 22 |
| 23 | 24 | 25 | 26 | 27 | 28 | 29 |
| 30 | 31 | | | | | |
November 2023
mo
tu
we
th
fr
sa
su
1
2
3
4
5
6
7
8
9
10
11
12
13
14
15
16
17
18
19
20
21
22
23
24
25
26
27
28
29
30
December 2023
mo
tu
we
th
fr
sa
su
1
2
3
4
5
6
7
8
9
10
11
12
13
14
15
16
17
18
19
20
21
22
23
24
25
26
27
28
29
30
31
January 2024
mo
tu
we
th
fr
sa
su
1
2
3
4
5
6
7
8
9
10
11
12
13
14
15
16
17
18
19
20
21
22
23
24
25
26
27
28
29
30
31
Previous
Next
Rental rates
Additional costs
: € 1.85 Per person per night
Pay when booking | Mandatory

Our guestbook
Leave a review in our guestbook!
Go to step 2Post review
Is this not quite what you were looking for? Other visitors that were interested in Golfslag (nr 181 vakantiepark de KRIM) also viewed:
Owner
M. Heida
Member since 10 May 2005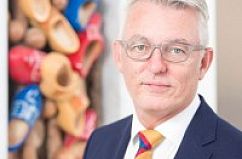 We gaan regelmatig naar Texel om te genieten van strand, duinen en bos en wat te winkelen in Den Burg, wandelen naar De Cocksdorp om daar lekker te eten. Verder vogels kijken, of gewoon rustig in de tuin van de bungalow uit te kijken over de golfbaan en naar de duinen verderop.
---
Speaks:




Quotation / Reservation
From€ 895.00per week